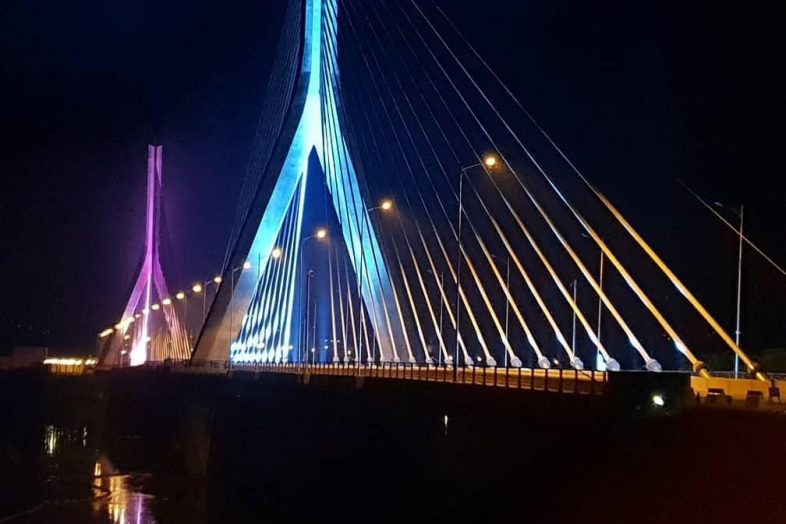 Located 60 miles (100 km) east of Uganda's capital, Kampala, Jinja is best known as an adventure playground.
Famous for hosting the historic source of the Nile River, Jinja has been dubbed the adrenaline capital of East Africa.
There are so many things to do in Jinja, but in this article we shall only share and recommend those things that we have personally experienced, and we promise to keep updating this list.
1. Tubing The Nile:
Tubing the Nile at a glance;
√ Activity: Tubing the Nile
√ Location: Bujagali, Jinja District
What we loved:
√ Customer experience
√ Our host Adam and guide Julius made us feel like we were really welcome and made it very easy for us to enjoy our trip.
The amenities:

So on top of the trip, we were entitled to two drinks of choice each, which we gladly enjoyed, snacks and free high definition pictures.

Date of experience: June 2019
2. Quadbiking Safari: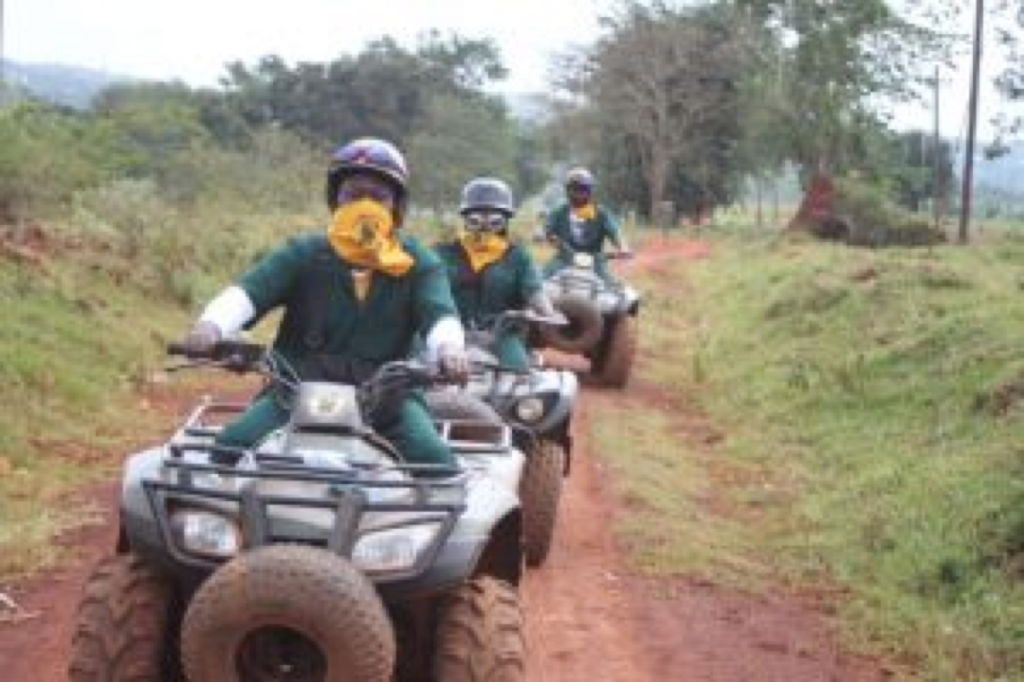 √ Activity: Quad Biking

√ Activity Operator: All Terrain Adventures

√ About the activity:

Located just 10 Kilo meters from Jinja to Bujagali (right by the gate to the old Bujagali Falls), All Terrain Adventures offers a 1hr, 2hr, 3hr, and customised quad biking safaris as well as Kids Quads Circuits for children up to 12 years old.

No previous experience driving a vehicle is necessary. A free training session is conducted before each safari. Trips are tailored to suit the riders ability and give the best possible adventure. Allow an extra 30 minutes for preparation and the training / practice session before the safari starts.

√ What we LOVED:

* The Beautiful Scenery
* Greta Photo Opportunities

√ Address: Bujagali – Jinja
√ Contact Person: Rob
√ Tell: ±256-772-377-185 / ±256-758-624-390
√ Email: info@atadventuresjinja.com
√ Web: www.atadventuresjinja.com
Date of revisit: 18th July, 2020.

3. Whitewater Rafting: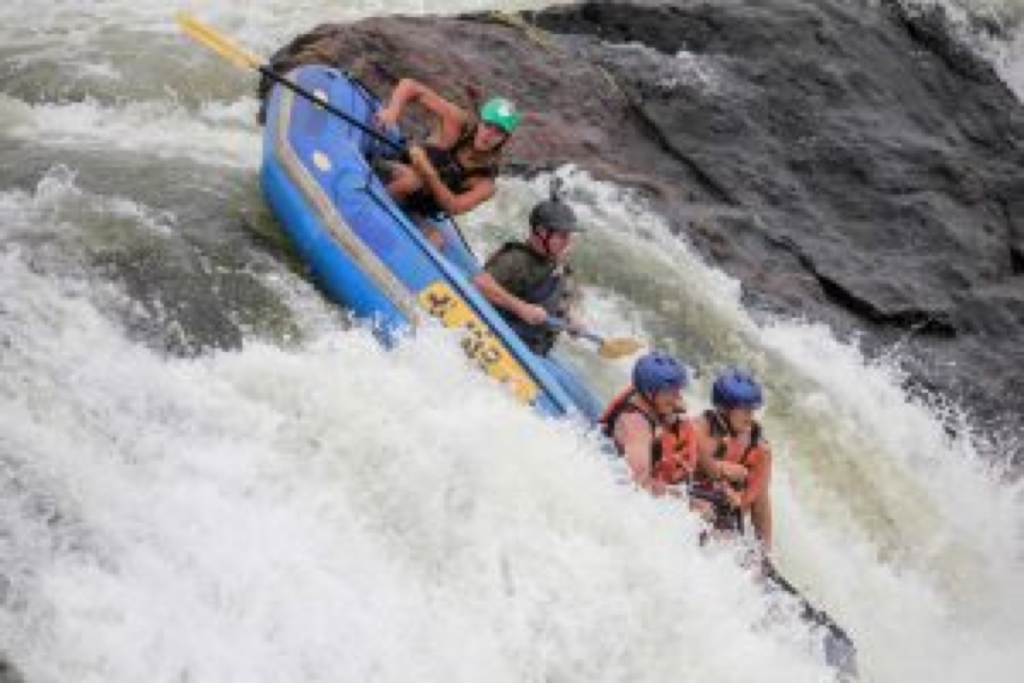 We survived Grade 5 Rapids & It was Epic.
Through our activity operator; Adrift, we took on a more adventurous and fun activity that saw us rafting 22km of the White Nile, going through 9 graded rapids from 2 to 5.

Adrift White Water Rafting At A Glance;

√ Activity: White Water Rafting
√ Activity Operator: Adrift
√ Location: Kalagala OverLand Camp

What we loved:
√ Our trip guide – This guy Sadat made what seems a challenging activity so exciting, this guy has over 10 years experience of guiding rafting trips, so knowledgeable and skillful, we had a lot of fun in a safe environment.
Activity Amenities;

√ Free Transport
√ Food
√ Beverages
√ Photos & videos

Safety:

Rafting is a challenging but extremely fun activity and because of our guides, right training and using the appropriate equipment, taking all the required safety precautions, it was an extremely safe, enjoyable and exciting adventure sport. So safe that Jaqi who can't swim felt so safe.
4. Staying Next To Grade 7-8 rapids: – A Review of Wildwaters Lodge.
Getting to this place alone is an experience.

We were canoed to the Island, welcomed by a happy face team and accompanied by our host Cooper Richards who thereafter took us around the facility as we documented every moment in pictures and video.
Lemala Wild Waters Lodge at a glance:

√ Location:

Located on roughly six hectares on Kalagala Island, Wildwaters Lodge lies on a unique private island mid-stream within the mighty River Nile in Uganda: around 25km downstream from Jinja in Eastern Uganda.
It's in a sublime location, and only reached by boat which makes it a very adventurous place to stay.
√ Attractions:
The Lodge is set on a private island in the Victoria Nile around 25km downstream from Jinja in Eastern Uganda.
√ Prices:

Look out for their Post Lockdown offer.
What we loved:

√ The Canoe Experience – being an Island, the only way to get there is by water and for us, the canoe Experience was great.

√ The reading section – you are not going to find so many hotels or lodges with an in-house library, it was amazing to find one at this place, we did some reading here before bed.

√ The Pork Ribs – After eating at Black Lantern Restaurant in Bujagali, we had not seen such tasty pork ribs until Lemala Wild Waters Lodge.

√ The Hypoxia – On the main kayaking section of The White Nile, Hypoxia is the single biggest feature on the river.

Hypoxia is one of the infamous 666 rapids and sits in-between Kalagala and Itanda.

√ Our Bed – It was so lovely and customized of sorts.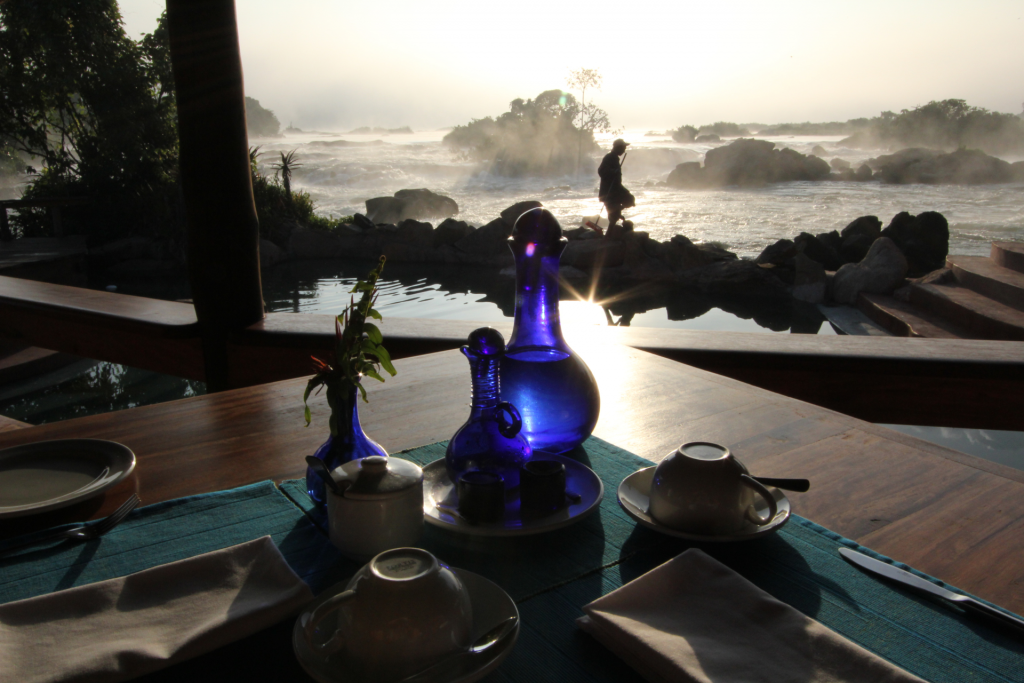 Date of stay: July 2019
5. Eating At One Of The Most Reviewed Restaurants In Jinja – Welcome To Black Lantern"
Black Lantern at a glance:

√ Location – Bujagali, Jinja
√ Food Prices – 30,000/- to 55,000/-
√ Beer Price – 5,000/-
√ Type of facility – Bar/Restaurant/Accommodation
√ Mood – Eco Friendly
√ Reviews – 138 Reviews on TripAdvisor
What we loved:

√ Honey Garlic Marinated Pork Ribs. The best pork I have ever tasted. Soft & tender, made me forget about my dental issues.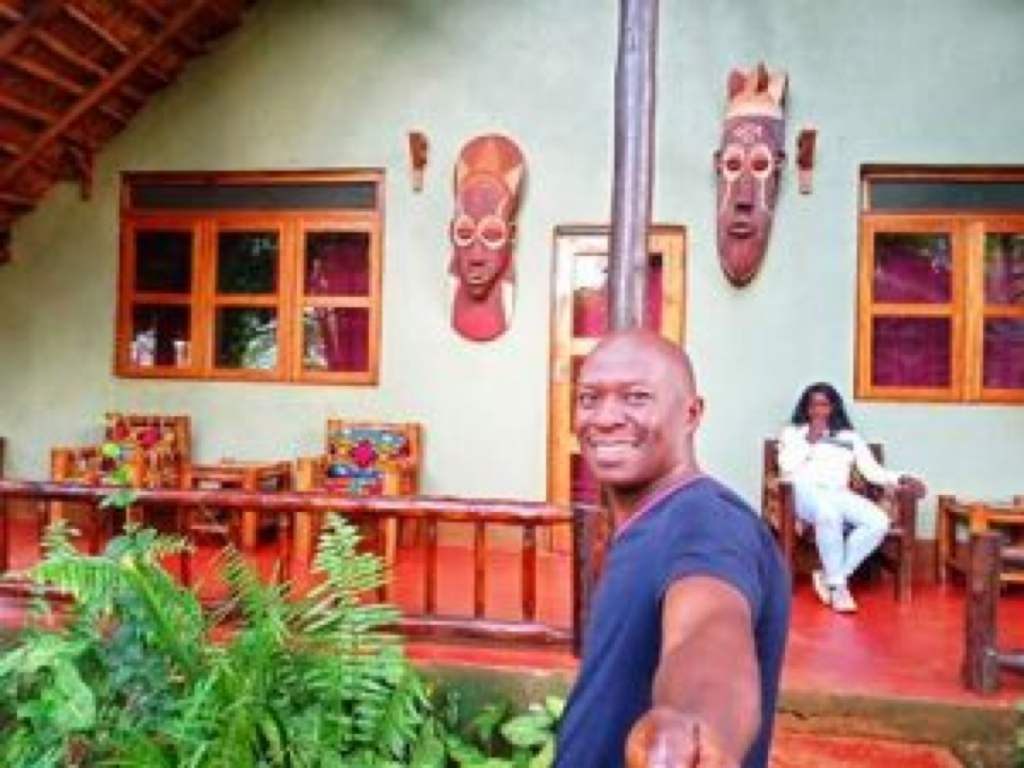 √ Ambience:

Like the name, Black Lantern, we really loved the soft lighting coming from the lanterns that surround the whole place.

√ Eco Friendly:

We stand for environmental protection, we loved the fact that the whole place is Eco Friendly, including the showers that are solar backed.

Did I say that we ended up staying because of the mood in the place?

Shortly after our meal, we were given a short tour around the facility and that's how we founded out that, Black Lantern is not only a bar and restaurant but they have accommodation too.
Amenities:

√ Parking Enough Parking
√ Outdoors Swimming Pool
Date of visit: June 2019
[gdlr_core_space height="30px"]
[gdlr_core_space height="30px"]
6. Here comes the biggest fish platter in town – Review of Kingfisher Safaris Resort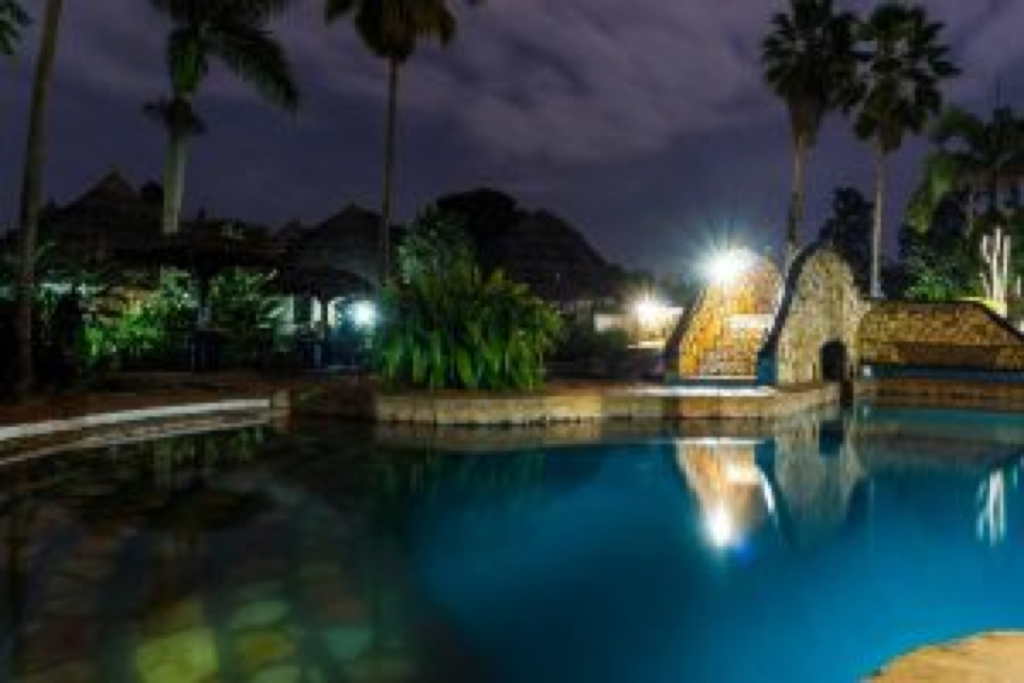 Well, we are not saying we have been everywhere in Jinja, but when it comes to fish, Kingfisher Safari Resort, like their name suggests, has the biggest fish platter we have come across.

Kingfisher Safari Resort @A Glance:

√ Location: Njeru – Jinja
√ Type of facility – Eco
√ Attraction – Lake Victoria
√ Beer prices – 5,000/-
√ Food prices – 25,000 to 40,000/-
What we loved:

√ The Fish Platter – The fish was not only big, it was tasty. It was a whole deep fried tilapia, served with chips.

√ The Swimming Pool – If we are not mistaken, this place has one of the best pool in Jinja, with underwater concrete stools by the bar.
√ Mini Golf – Though we didn't try it out, we found it amazing that one could actually play Golf at this facility.

√ The Beach Bar with music – During our nature walk, we came across this section of the resort, far away from our room.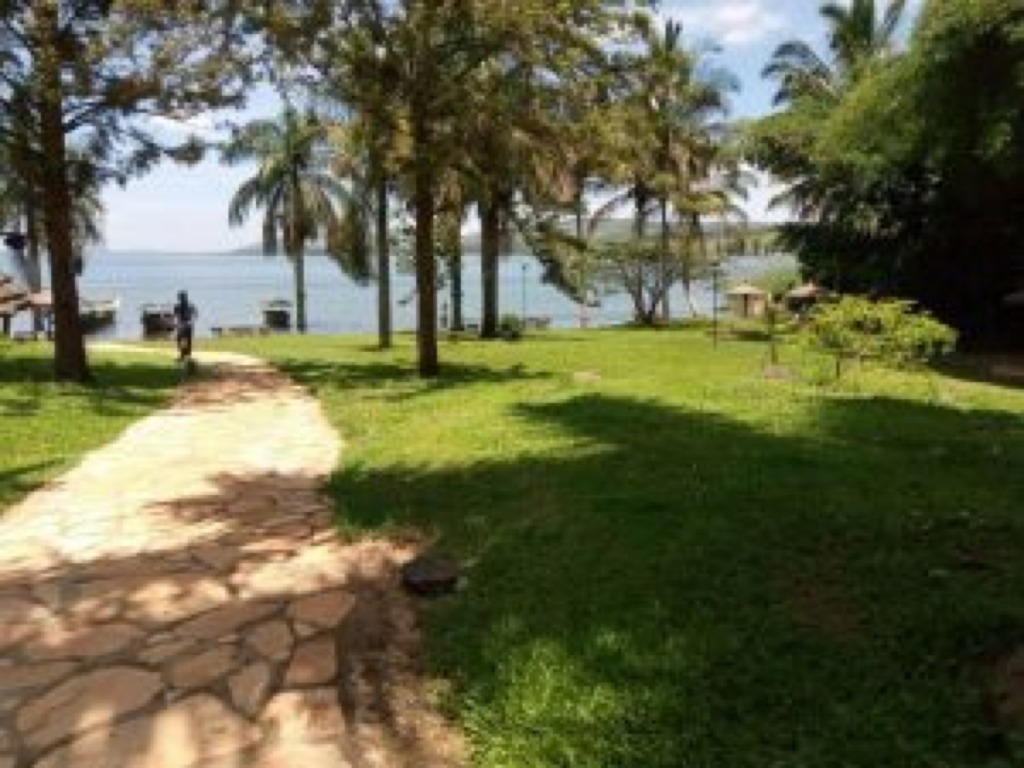 Travel Tips:

Carry some Golf Gear, in terms of attire, so you don't miss playing some Golf that is part of your accommodation package, just like all the other activitiesCarry your swim suit, you will be sorry if you forget.
Date of stay: July 2019
[gdlr_core_space height="30px"]
[gdlr_core_space height="30px"]
7. Episode 2: Eating At The Most Reviewed Places In Jinja – WELCOME To Jinja Sailing Club"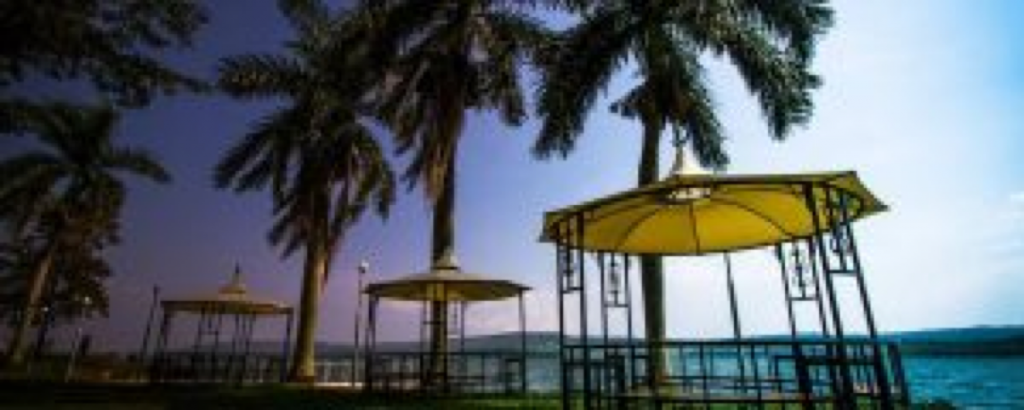 Jinja Sailing Club At A Glance:
√ Location: Jinja, along Lake Victoria
√ Type: Restaurant & Bar
√ Activities: Boat Cruise/Kids Play Zone
√ Beer Prices – Local beers – 6000/-
√ Food Prices – 18,000 – 55,000/-
What we loved:

√ Steak Rossini – recommend by both the main chef and our lovely waitress, our steak was served with mushroom sauce and mashed potato, it was very tasty!

√ The Restaurant Manager – Himanshu, he was very nice to us and told us all sorts of stories about the restaurant, as he took us around.

√ The bar ambience: very lovely, especially at night, we had very nice pictures here. Oh yes, we also loved the name of the bar; "The Explorer's Bar"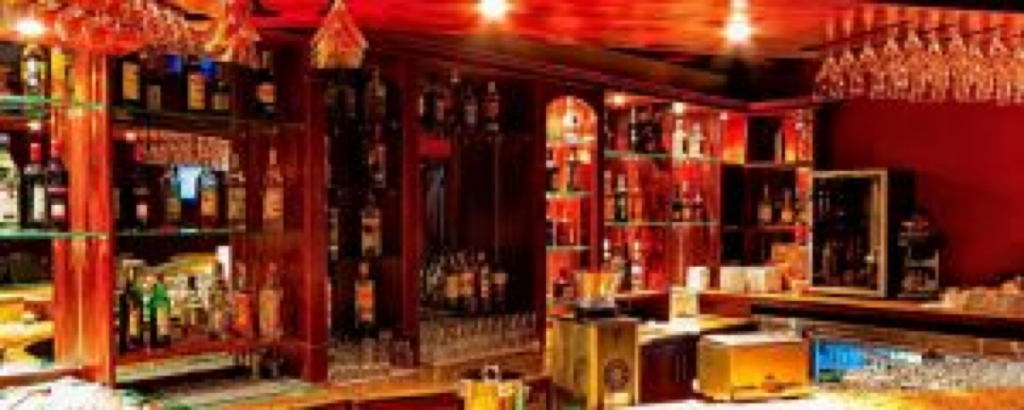 Date of visit: June 2019
8. 7 Hours Expedition On Lake Victoria – A Review of The Mvule Boat.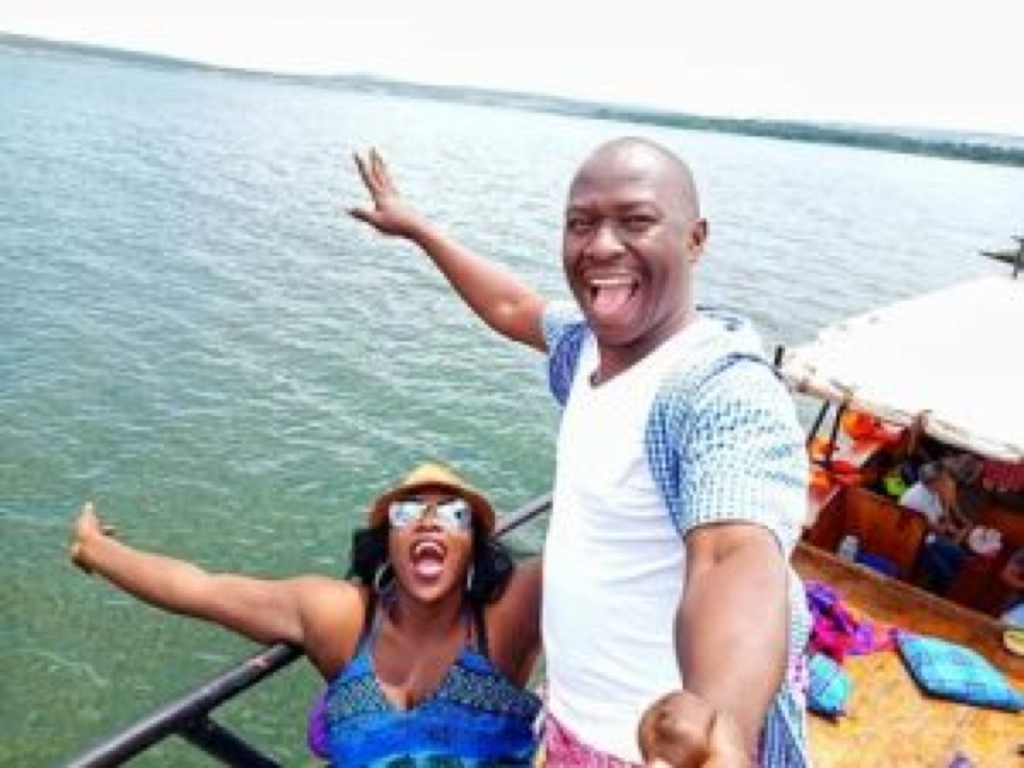 An experience on Lake Victoria in a unique and magical way.
We were aboard The Mvule Boat, a magnificent 50 ft wooden boat that took us on this unforgettable adventure; in luxury and style!

We embarked on our journey from Jinja (Uganda) where we boarded the vessel and got comfortable for our day of exploration.

We were served tea and coffee in the morning plus fresh snacks on the first leg of the journey.

Our destination was a breathtaking rainforest that overhangs the lake shoreline. This rainforest really shows off the beauty that Uganda has to offer!

We loved our lunch that presented a pretty unique experience in itself. We got to choose our own ingredients, mixed and matched them with different sauces.
This was then cooked in front of us whilst floating on Lake Victoria. (Mongolian style)
In all honesty, this has been one of the best weekend getaways we have had so far…
Date of experience: August 2019
[gdlr_core_space height="30px"]
9. 21 Hours At The Nile River Explorers – A Review of Nile River Explorers
Situated 8km from Jinja town overlooking the new Lake Bujagali, Nile River Explorers is often referred to as one of Uganda's, and even Africa's most memorable places to stay.
What we loved:

√ The Nile Sunset Cruise – besides riding around the mighty River Nile for two hours of sightseeing on a double deck boat, the cruise comes with an "All you can Eat…all you can Drink" policy, making the cruise a two hour party.

√ Our Safari tent that came with fantastic views of the Nile, a well stocked bar and excellent meals.Fast service, once you put in an order for food, it won't take long before you have it.

√ A lot of picture moment spots.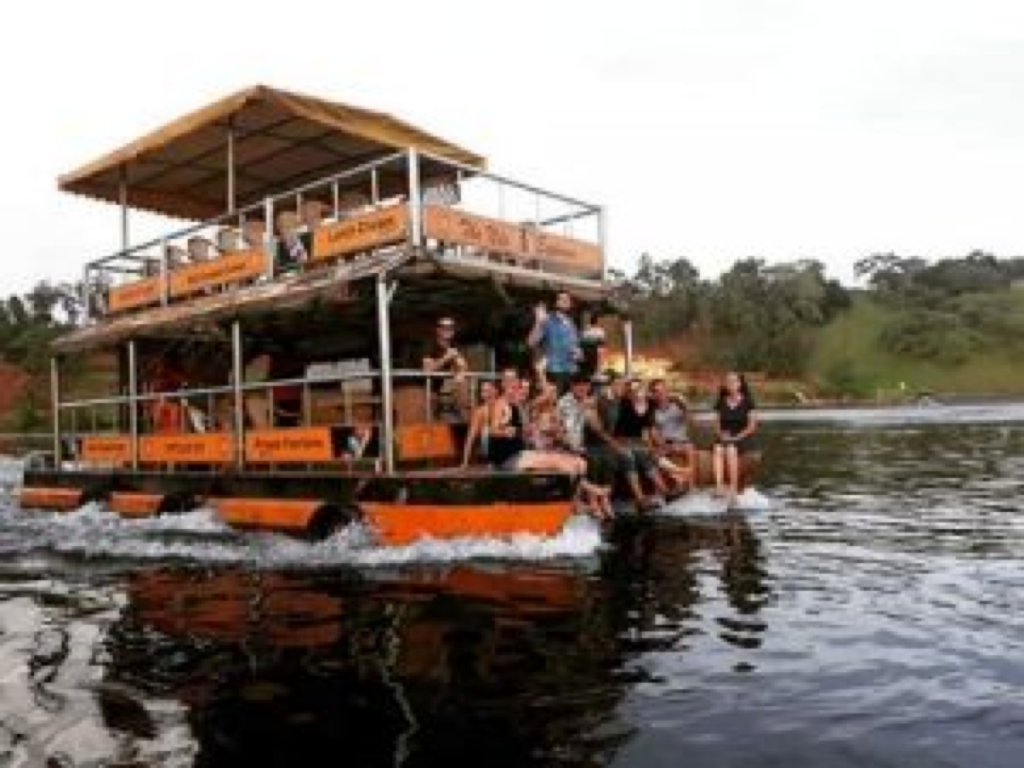 Prices: Lock out for their new post lockdown offers
Date of experience: November 2019
[gdlr_core_space height="30px"]
10. Meet One Of Jinja's Floating Bars – A Review of The Bourbon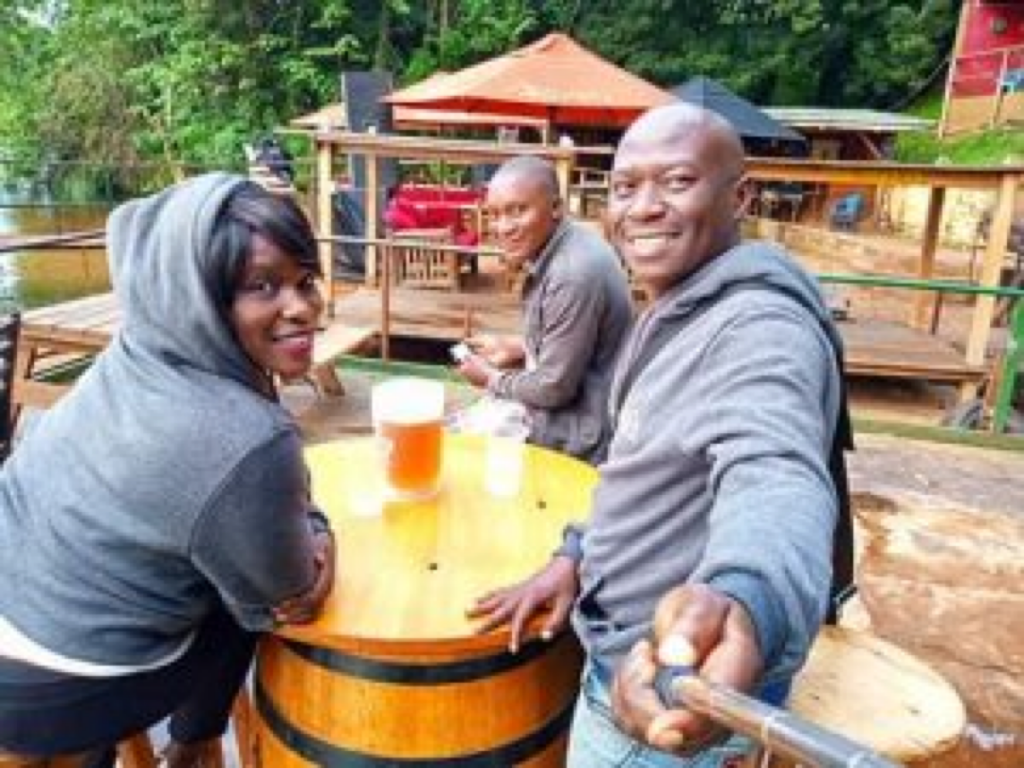 The Bourbon is one of the few floating bars along Lake Victoria and besides the bar's scenic view of Lake Victoria, we loved the beer mug/jug idea.
Here is The Bourbon at a glance:
√ Location: Plot 8, Bridge Close, Jinja
√ Neighborhood Attraction: Lake Victoria
√ Type of place: Bar/Restaurant
√ Beer prices – Beer Jug/Mug (4 Beers) @16,000/-√ Food prices – 20,000 – 50,000/-

What we loved:

√ Parking space – Enough
√ Staff – Friendly
√ Service – 7/10
√ Music policy – Party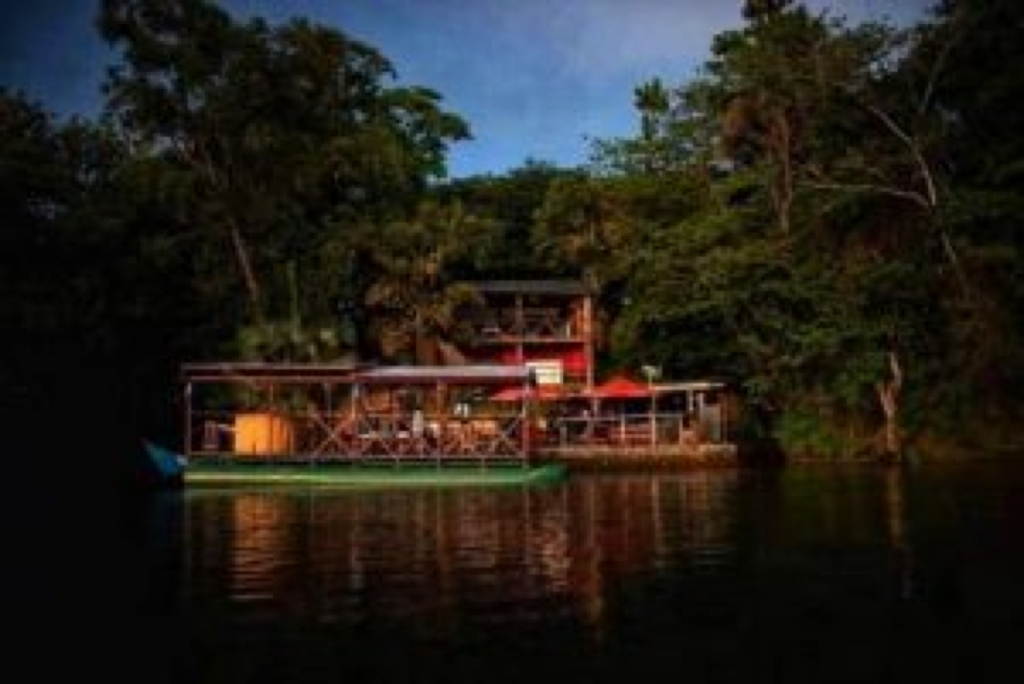 Owners: Gloria & Tobias (very lovely people)
Recommended for Adventurous party people
Date of experience: July 2019
[gdlr_core_space height="30px"]
11. Staying At 2 Friends Guest House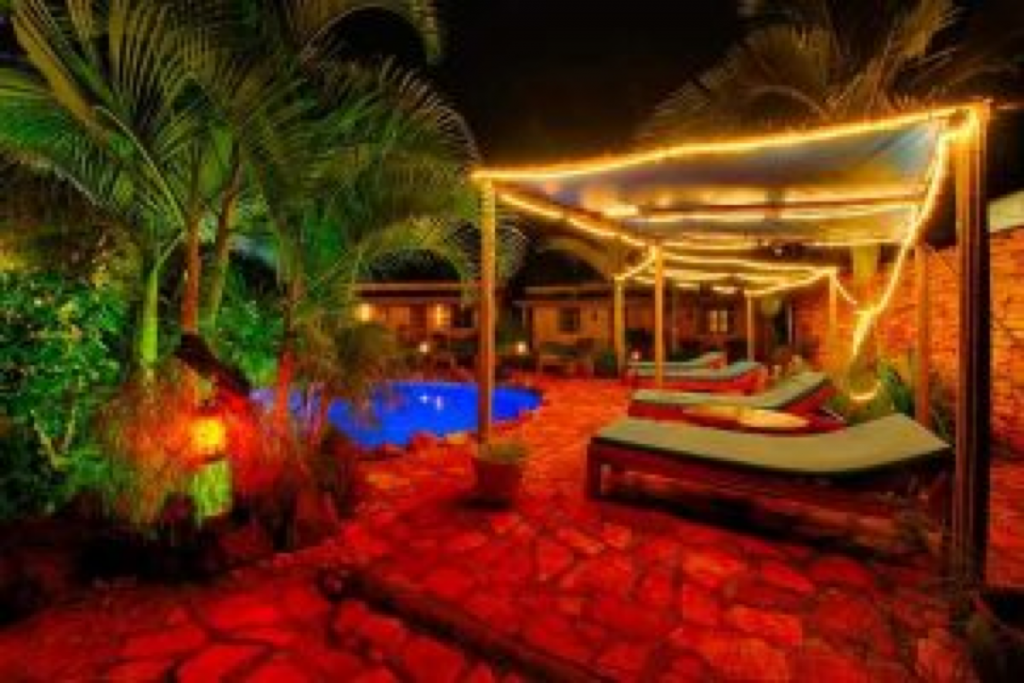 Located in the heart of Jinja and just a short walk from the Nile (Plot 5, Jackson Crescent), 2 Friends Guest House has a tranquil and serene atmosphere – beautifully decorated with local art and crafts.
What we loved: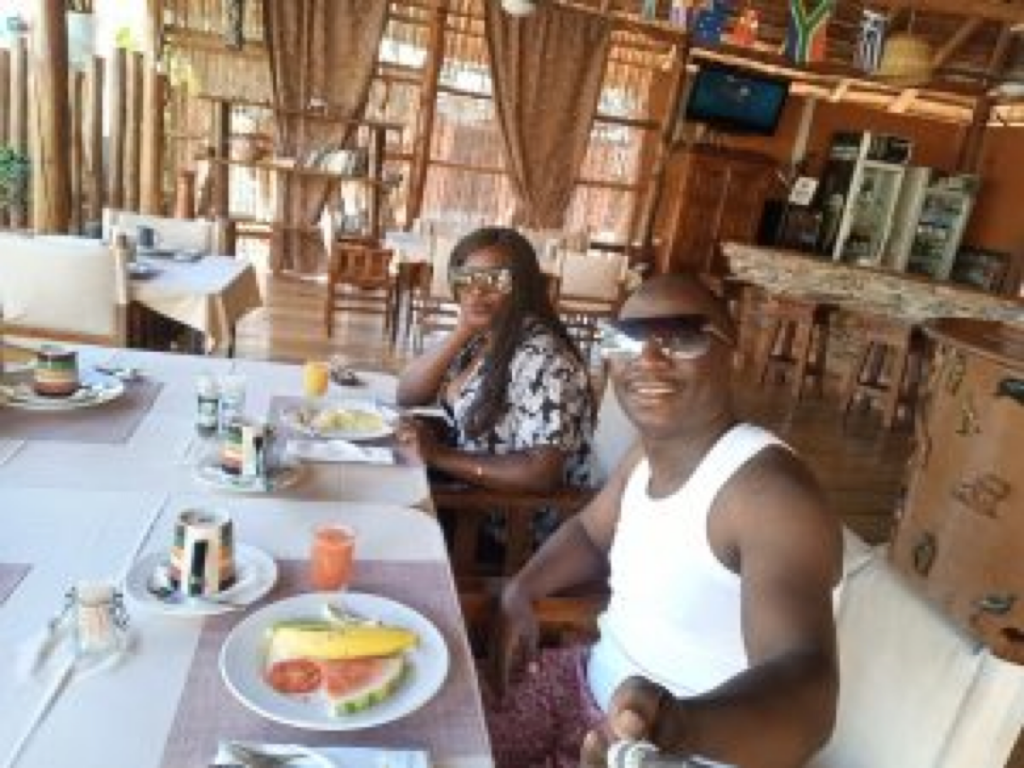 √ The Breakfast options such as African and European buffet meals and also brewed Ugandan coffee, English and African tea that were served daily at no additional charge.
√ Engaging in swimming sessions during our leisure hours.
√ The Laundry services that are available onsite.
√ The premises are guarded round the clock and onsite parking is also available.
√ 2 Friends is a 15-minute walk from the Jinja Golf Club and a 15-minute drive from the Bujagali Falls which offers rafting, quad biking and village walks.
√ There are over 20 Restaurants within 5 miles
√ There are 10 Attractions within 5 miles, including; The Source of the Nile – Speke Monument and Victoria Nile.
Property Amenities: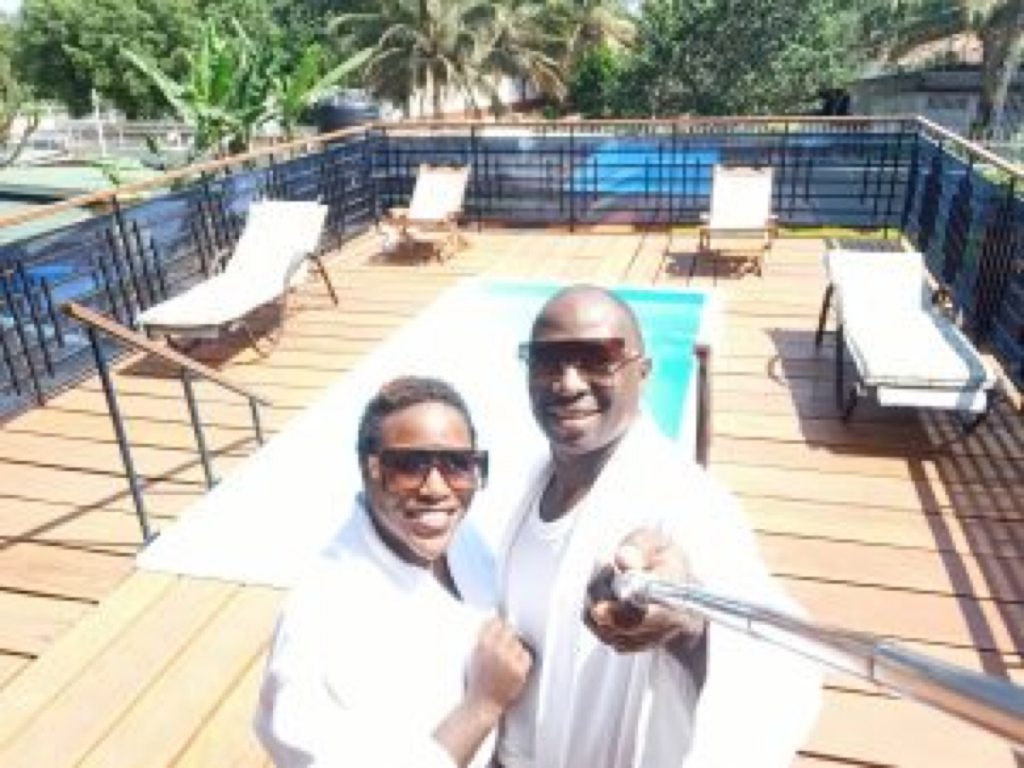 1. Free Parking
2. Swimming Pool
3. 24h Electricity
4. Security Guard
5. Free High Speed Wireless Internet (Wi-Fi)
6. Bar / Lounge, Breakfast, Laundry / Dry Cleaning, Room Service 24h, Storage room.
7. Fax/Photocopying services
Room Features: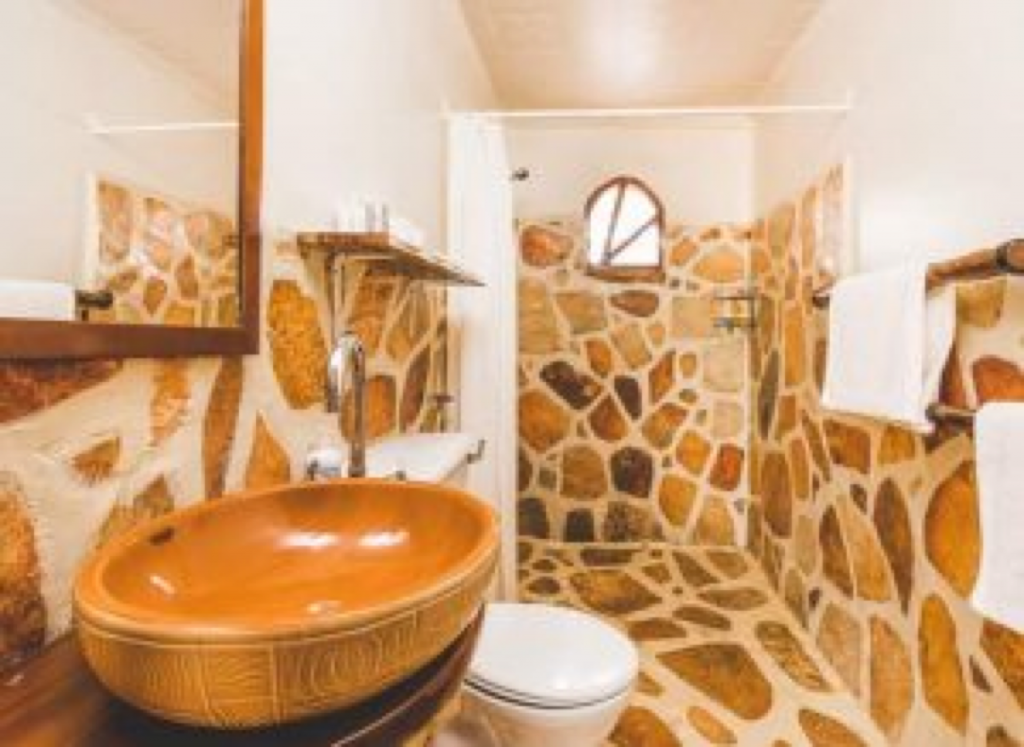 1. Desk
2. Private Balcony
3. Safe
4. Walk-in Shower
5. Flatscreen TV
6. House Keeping
7. Room Service

Visiting Jinja City soon? Enjoy their current offer, where you pay for one night and stay another for FREE.
Date of visit: 18th July, 2020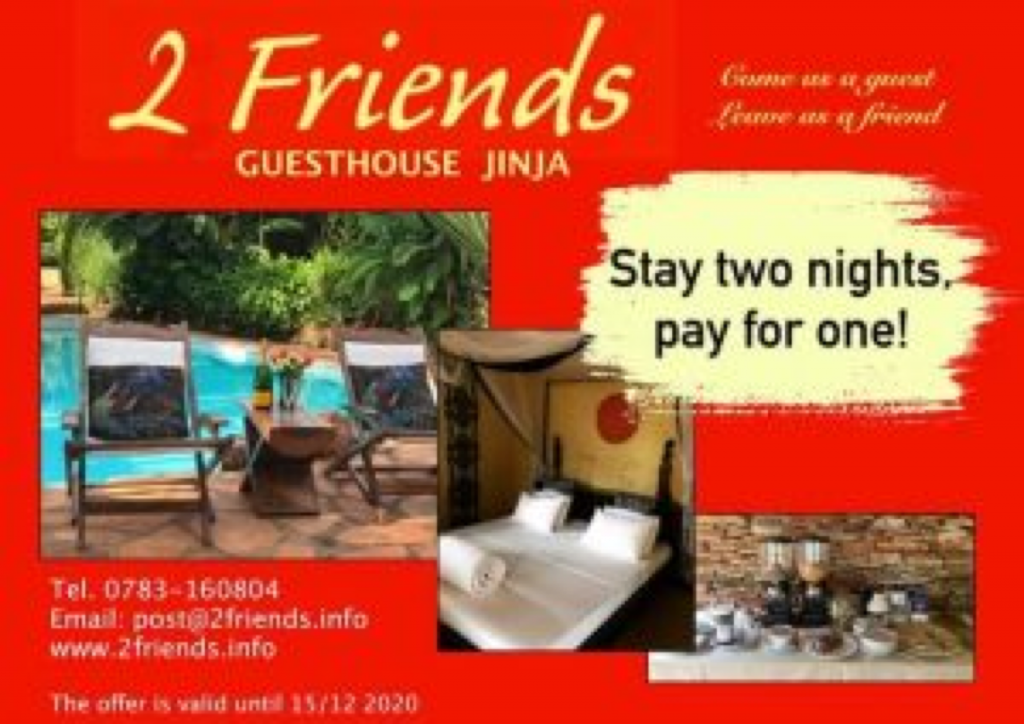 12. Visiting Itanda Falls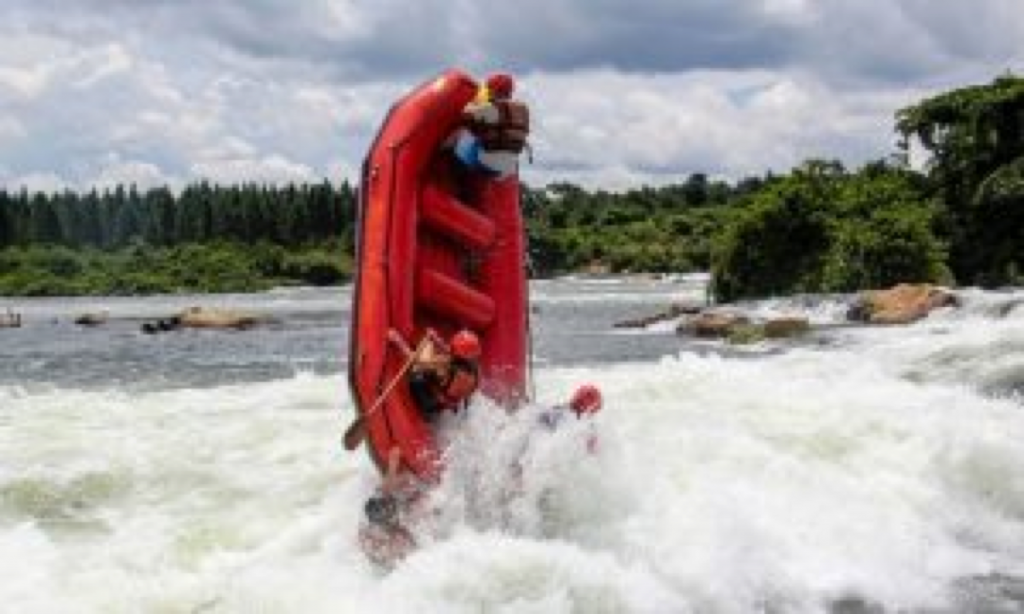 These are grade 6 rapids on the White Nile river. They are such a challenge for kayakers – being graded at the highest level of difficulty.

What we loved: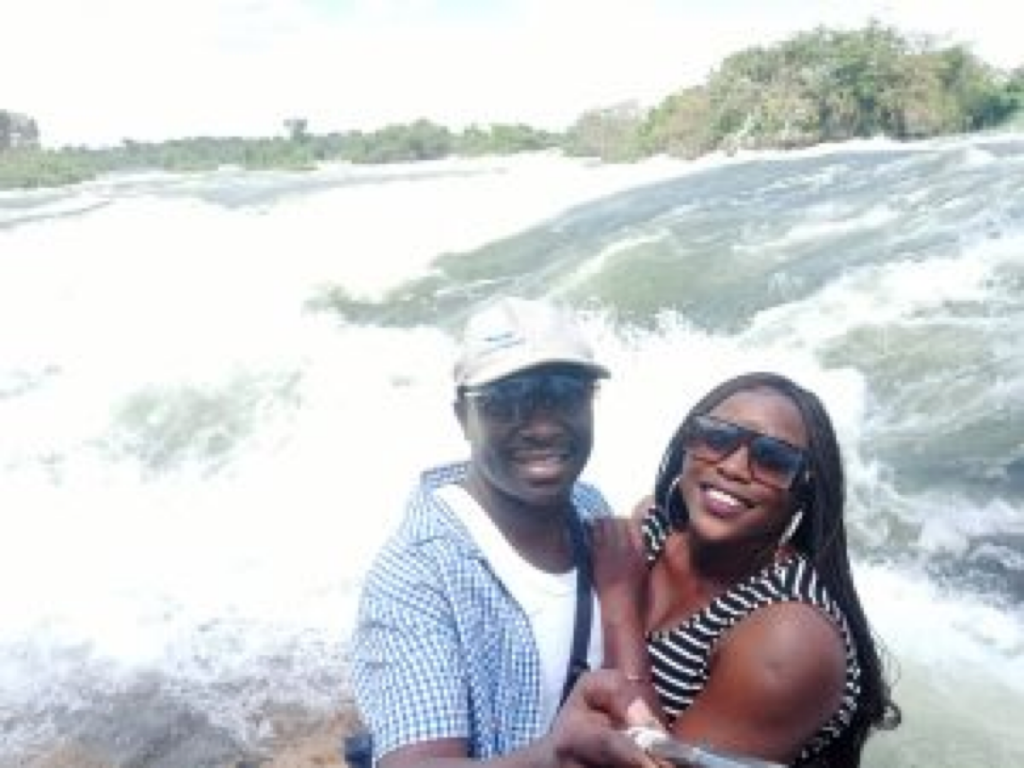 √ The speed and pressure of water at the Grade 6 rapids section of the Falls, its such an amazing sight with lots of picture moments

√ Then there is this click of professional swimmers that swim at the grade 5 rapids, like an experienced swimmer can attempt this epic act…we enjoyed watching one take on the challenge.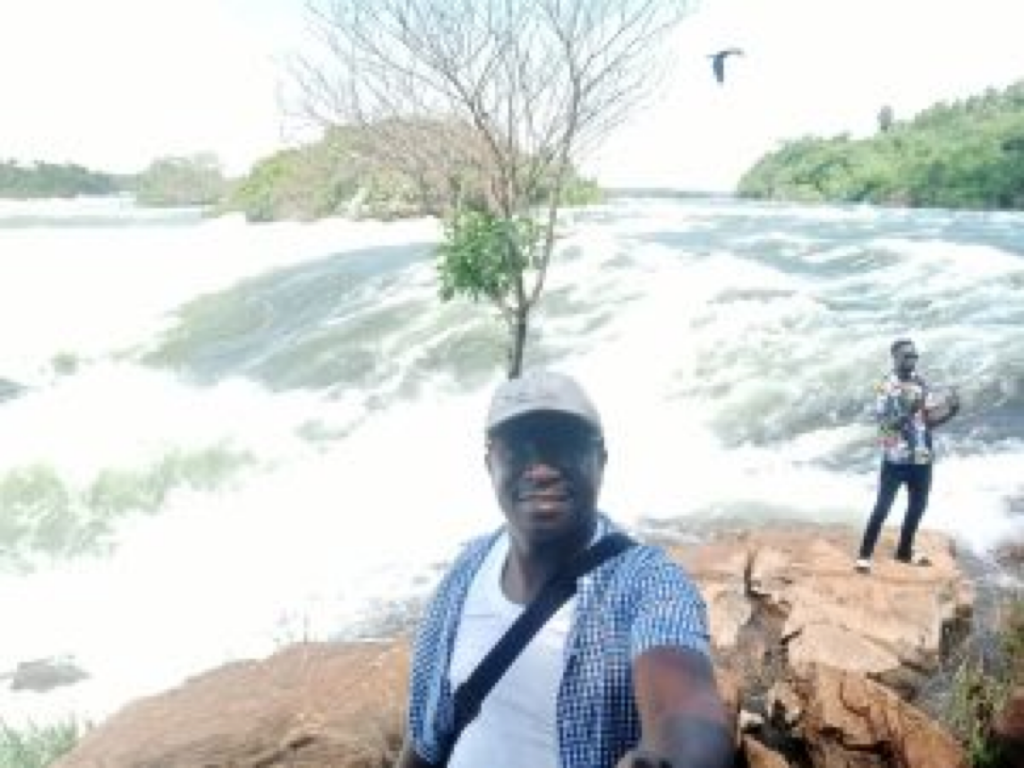 13. THE ROLEX JOINT – GABULA ROAD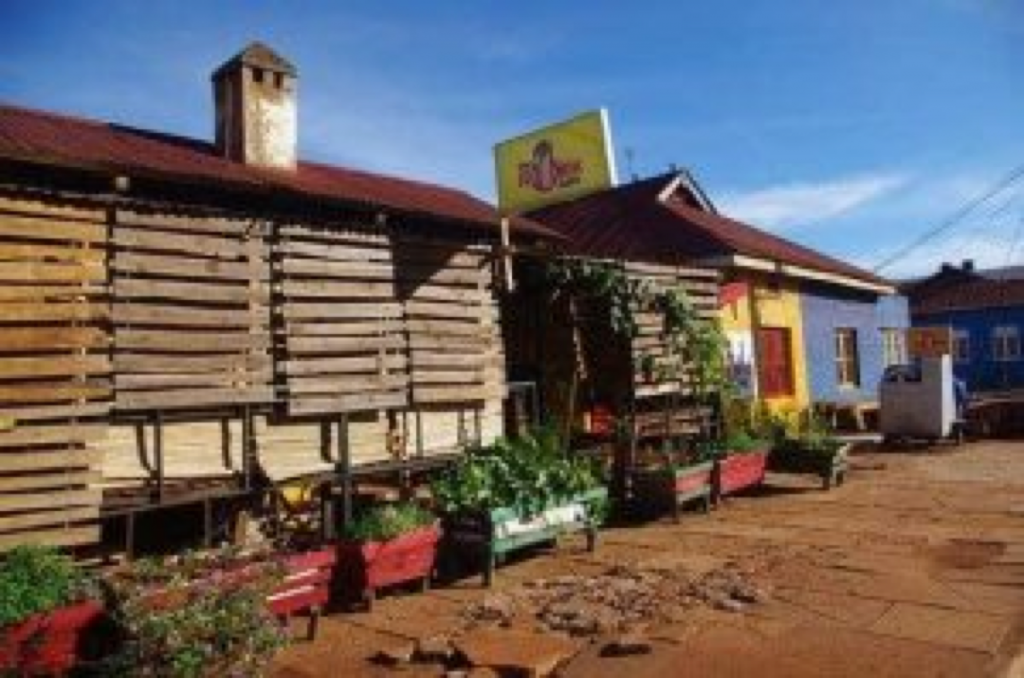 "Rolex Porn" – we had to find out why everyone was talking about this Rolex Joint – now we know.
If you are a "Rolex" fan, then you should try out this place, it probably has the best rolex in Uganda.
Rolex here comes spiced with a variety of ingredients.
Jinja, being the home of chapati and Rolex, these guys know what they are doing.
What we loved:

√ The menu, which comes with a variety of Rolex names, i personally I ordered for a Spicy Diana.